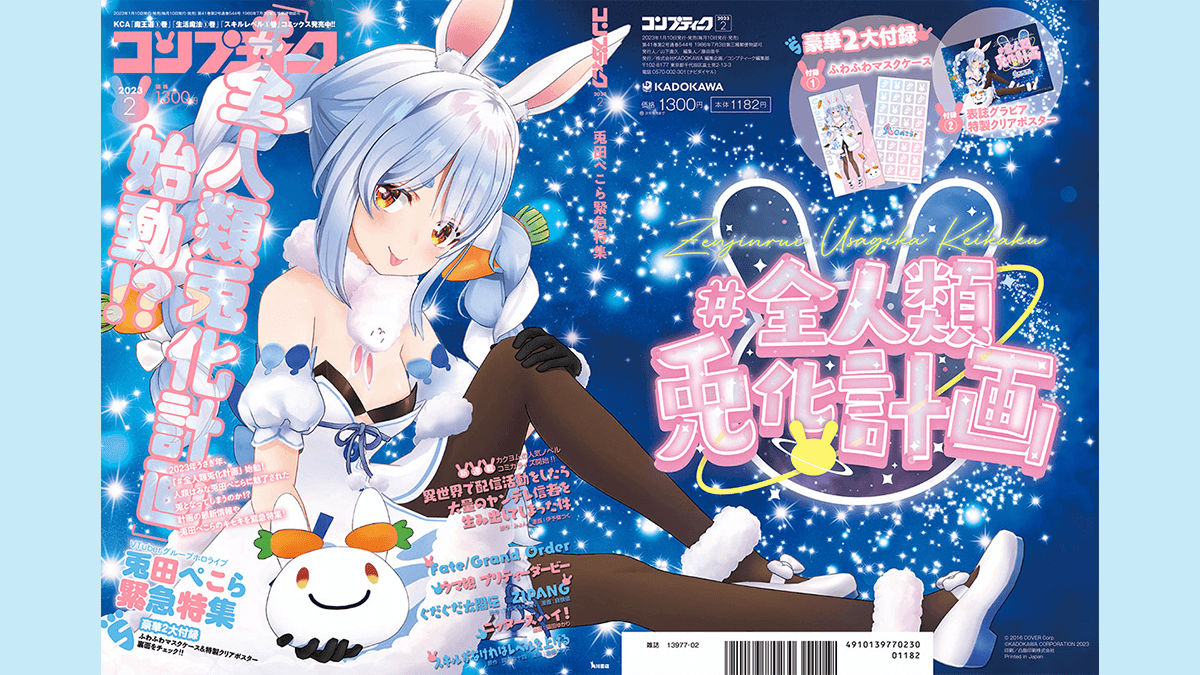 Comptiq with a Major Feature about Usada Pekora on Sale!
The latest edition of Comptiq, on sale January 10th, will have a massive feature on Usada Pekora! Having a whopping 46 pages, this feature contains a huge interview that details the Human Rabbitality Project and information about her activities up till now!
Know all there is to know about Usada Pekora!
Buy your copy today!